You Don't Have to Take Our Word for It!

Here's what some of our satisfied customers have to say about Coyote Auto Repair: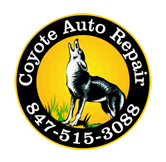 I have been going to Coyote for over a year and have been pleased with their knowledge and ability to "break it down" to laymans terms with what my car needs and how it is running. I am also impressed with the cleanliness of the shop, I find this unusual for an auto center. Finally, I am confident in the value and expertise at Coyote Auto Center with the Hernandez Family and recommend anyone to try them, you will not be disappointed. Great people. Great service. Great Value.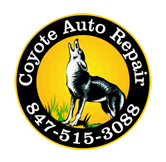 I have been using Coyote for both of my cars (Miata, Sienna) for two years. I have confidence in the work they do, particularly that they will do only what is needed and do not pile on extra repair costs. They do quality work. It comes down to trust and I trust them.
Discover More About Reviews and Repair Services At Coyote Auto Repair in Huntley

Auto Repair Near Gilberts
Auto Repair Near Starks
Signs That Your Car Needs A Mechanic